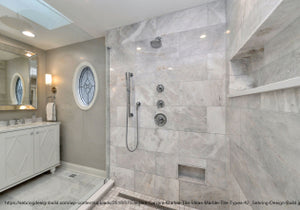 7 Bathroom Ideas you'll love!
Thinking of Revamping your bathroom but got stuck on what how to design it? We've got that figured out for you!
How to achieve this look:
Mix plain whites with earth tones
Add in indoor plants
Make use of textured/patterned rugs
How to achieve this look:
Stick to base colors: White & Gold, Black and white
Use a chandelier type light
Have a big mirror with a fancy edge
How to achieve this look:
Make sure all utilities and surfaces are white
Mix between tiles and plain surfaces
If accents are wanted, use only gold, copper colors to not pull away from the white
How to achieve this look:
Note: Marble is expensive but there are many options instead,laminated sticker is a great alternative
Aim for mostly white and marble accents
Use metal accents to make the marble pop!
Only one main surface is needed to create that expensive marble look.
How to achieve this look:
Use a mixture of wood and tile surfaces
Wooden panels on the wall is cheaper and longer lasting
How to achieve this look:
Use bright bold colors on the wall or surfaces
Use arches where possible ( The window frames the mirrors, the door frame)
Have big mirrors present
How to achieve this look:
Similar to the modern contemporary look
Use a lot of wood and black mixtures
Keep things simple and not much to display
Achieve the bamboo panel look with blinds
---