9 Materials for Kitchen Counter tops!
Choosing a counter top for your new kitchen renovations can be tricky and overwhelming. Choose wrong and you might overspend and end up with a counter top that cuts into the wounds of all the money you spent, but also you might end up with one that you don't even like! We've broken it down very simply to give you an extra hand in differentiating them all, though keep in mind this list is not in order.
Granite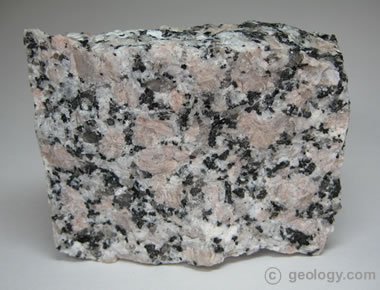 Pros:
 Each slab of granite  is unique

Variety of colors and types available

Nearly maintenance-free

Heat resistant
Cons:
Pricey

A professional is needed when installing

slabs may not be n a perfect square/rectangle shape, may have connection lines

Can quickly dull kitchen knives
Marble
Marble patterns have become extremely popular over the years though actual marble has remained the same 
Pros:
Adds to real estate value of a home
Water proof
Heat resistant
Cons:
Can be scratched easily
Cannot be installed DIY
Expensive
Laminate
 Laminate kitchen counter tops are plastic coated synthetics that dupe the look of more expensive counters like granite or marble 
Pros:
Cheap
Variety of choices
Easy to maintain
No need for a professional to do the work!
Cons:
Sometimes viewed as low end
Seams are visible
Surfaces are not very strong
Recycled Glass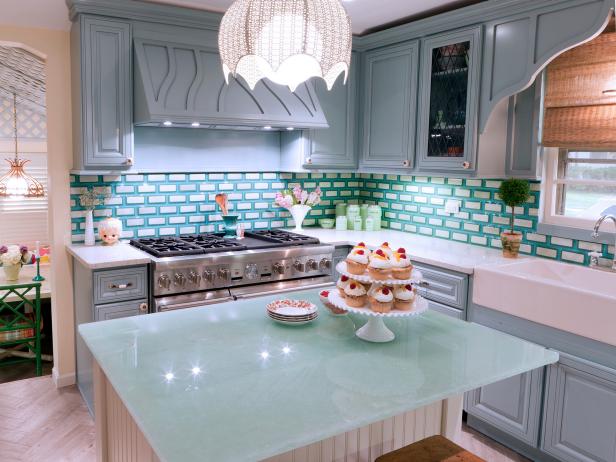 Recycled glass and glass in general isn't a popular choice for counter tops however they are aesthetically pleasing 
Pros:
Cheap
Easy to maintain
Fits well with any decor
Cons:
If lower quality if chosen , prone to accidents
Can dull kitchen knives
Edges can chip
Butcher Block
Pros:
Can be cheap depending on where you live and wood availability
Easy to maintain and fix
Cons:
If not treated properly can be prone to fungus
Susceptible to burn marks and knife marks ( though can be easily fixed)
Having wood as your counter top can give your home a warm rustic vibe.
Stainless Steel
To obtain a modern feel in your kitchen and feel like a professional chef!
Pros:
Easiest to clean
Add's real-estate value
Almost no heat damage
Cons:
Expensive to fabricate
Can be easily scratched
Noisy
Ceramic Tile
Adding in a unique style to your kitchen
Pros:
Cheap, easy and fun
Able to choose own design and pattern
Easy to maintain and fix
Cons:
Grout lines may stain or build up mold
Tiles are brittle and may require constant repair if not careful
Quartz
Is simply just a fancy name for engineered stone
Pros:
Can be custom fabricated

Easy to maintain, little to no upkeep
Cons:
Concrete
Cast your own countertop shape and size!
Pros:
Can be color tinted
Heat resistant
Freedom of creativity
Cons:
Cracking may occur over time
Look may seem too industrialized
---