Kitchen Back-splash
Reading it you think oh what a weird saying, actually a back splash is the material/area between your counter and wall that protects your walls from spills and splashes. Imagine squeezing out a bottle of ketchup, your at the very last drop and it splatters everywhere. Most walls are made out of cement and are difficult to maintain with stains especially food stains. We've complied a list of 10 different materials/types you can use in your kitchen to protect those walls!
Ceramic and Porcelain Tile 
Starting with the easiest to install and easy on the wallet. We have ceramic/Porcelain Tiles. These can be easily adapted to your own unique style and you can choose depending on your own budget
Natural Stone Slabs
Leveling up and upping the budget, you could also opt for Natural stone slabs, such as marble and limestone.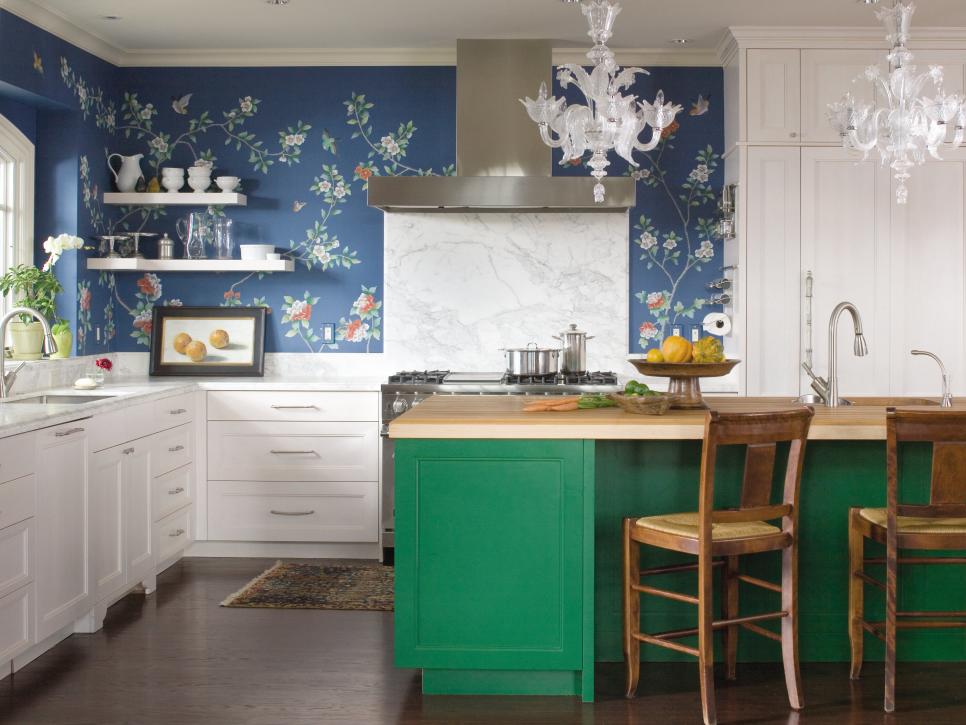 Wood and Plywood
Making sure that the lacquer covers the wood material enough to make sure the stains dont seep. Having wood can balance out the temperature of the kitchen with all the steel to create a more warm atmosphere
Glass/Mirror/ Glass blocks
Adding in glass can be cheap and allow for the natural color you have painted on the walls to show through. glass blocks can also add in pretty intircate designs to your back splash without being too over the top.
Tin sheets
Because adding in stainless steel can be costly you can also get a similar feel with tin sheets.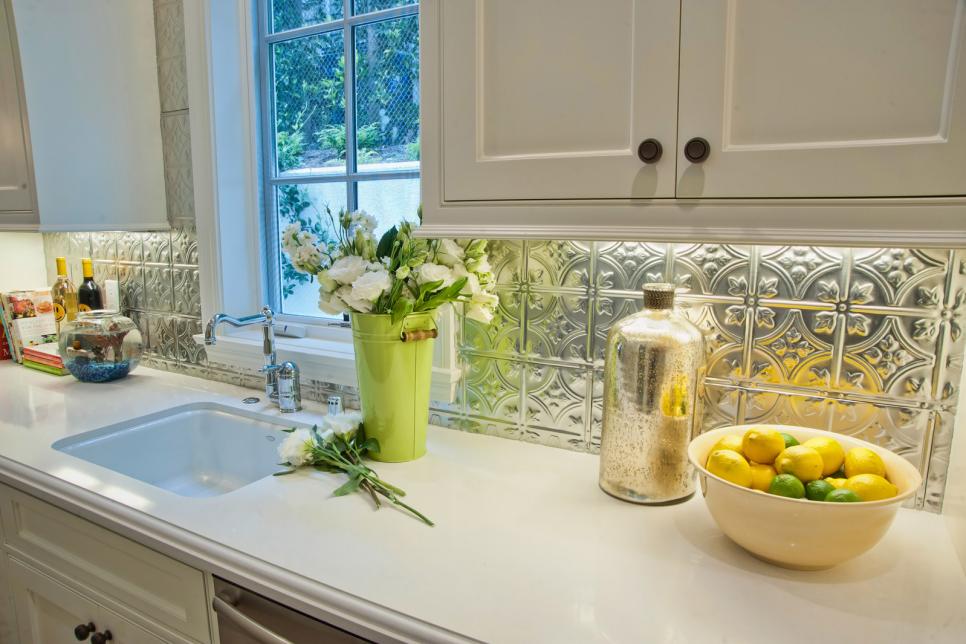 Stamped/embossed concrete
Now, having a concrete back splash won't protect your wall because it essentially is your wall, you can add in a little bit of character with it through the stamping/embossing method
Chalkboard paint
Similar concept of concrete but adding in something a little extra, you can change your blacksplash into a to do list!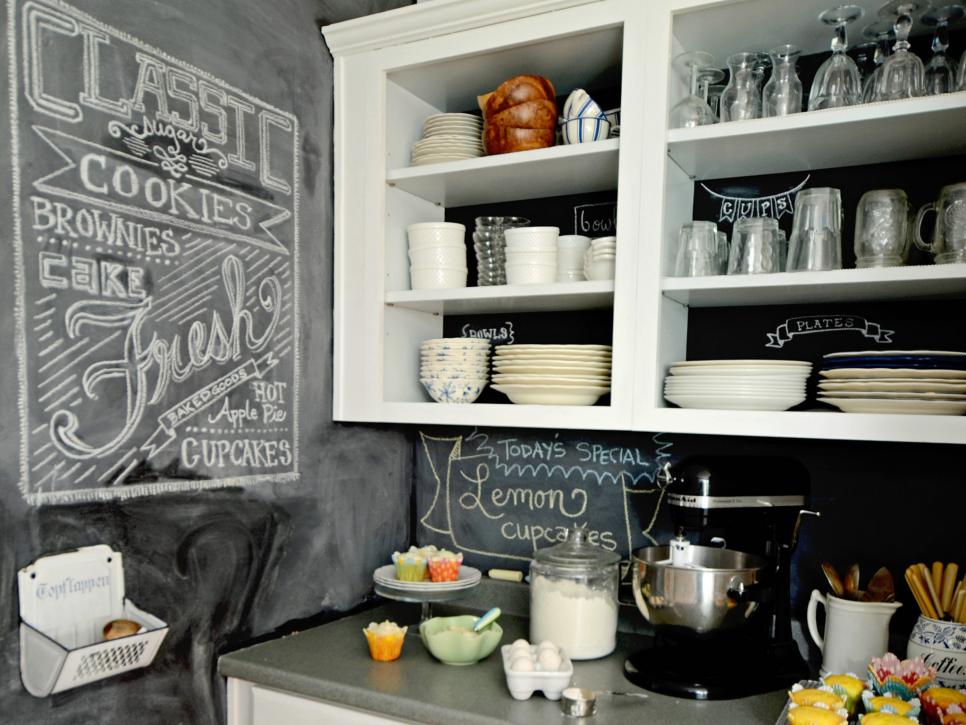 Rocks
Or even pebbles could work and be a DIY weekend project to do, though mind, might take up the whole weekend.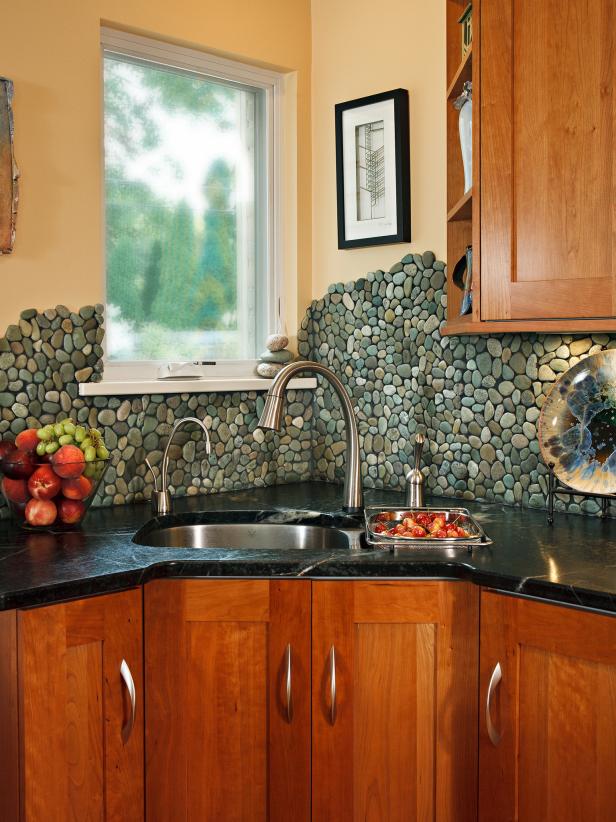 Brickwork
Making things a little easier by not having to worry about playing tetris, bricks can also work, though try opting for ones that have a glossy finish added, or add in your own finish to make cleaning easier. brick work can also be applied with ceramic tiles as the term brickwork can refer to the horizontal layout of the tiles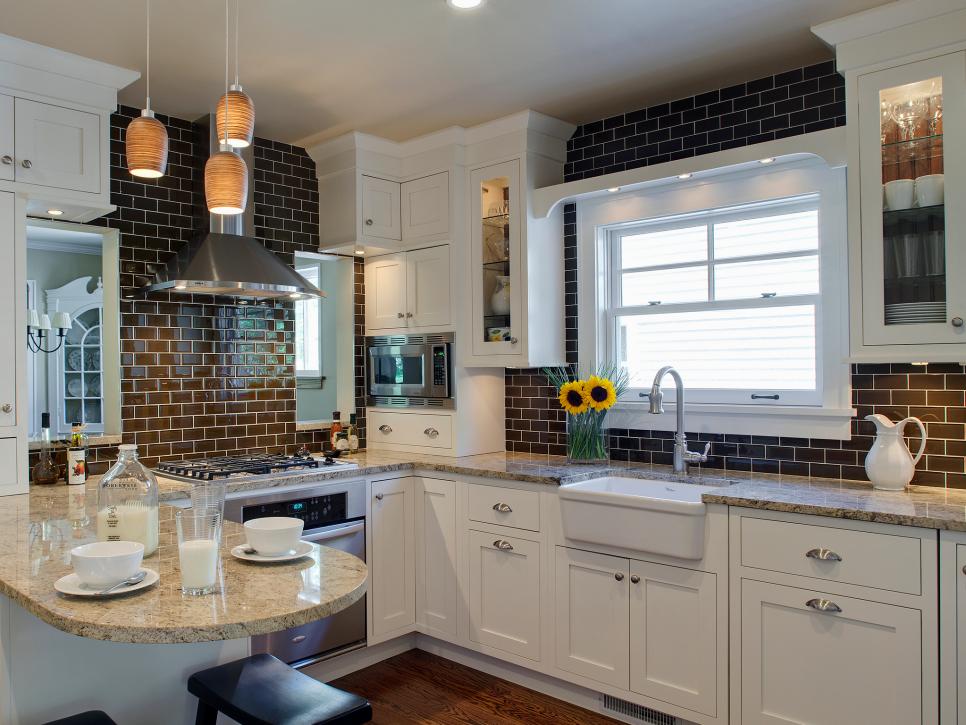 Copper tiles
If brick isn't your thing then you can also opt for copper tiles, similar concept, different material and vibe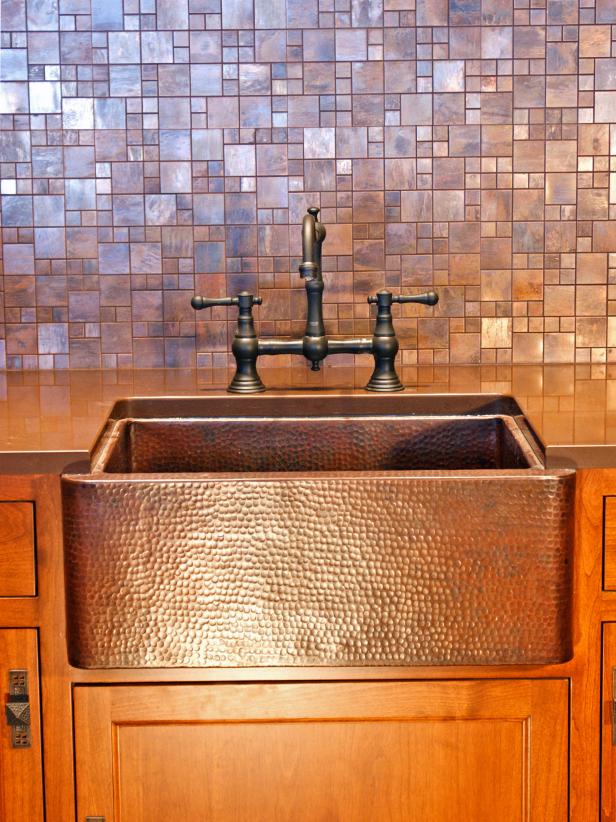 ---